by Cade Slaughter / November 17, 2021
Travis Scott, the recent organizer of the Astroworld Festival in Houston where at least eight people died, gave his first on-camera statement in a video posted to his Instagram account Saturday night.
"We're actually working right now to identify the families so we can help assist them through this tough time," said Scott. "I'm honestly just devastated."
Approximately 50,000 fans attended the show, leading to a surge during Scott's performance at the festival outside NRG Park. The crowd began surging forward towards the stage around 9 p.m., as there was panic involving people running for safety. Around that time of the incident, Scott paused his set several times to ask the security to help out fans. Members of the fire department were sent into the dense crowd in order to rescue anyone that was left. Unfortunately, 10 people passed away due to trampling effects.
One of the eyewitnesses , Emanuel Okusanya, stated fans began moving "en masse" towards Scott's stage, one of two on the stadium grounds, at least two hours before his performance was scheduled to begin. However, it was not until the concert began that the already-boisterous crowd began to surge forwards.
"People were rushing to get out, it was hard to find security – it was bad," Okusanya stated.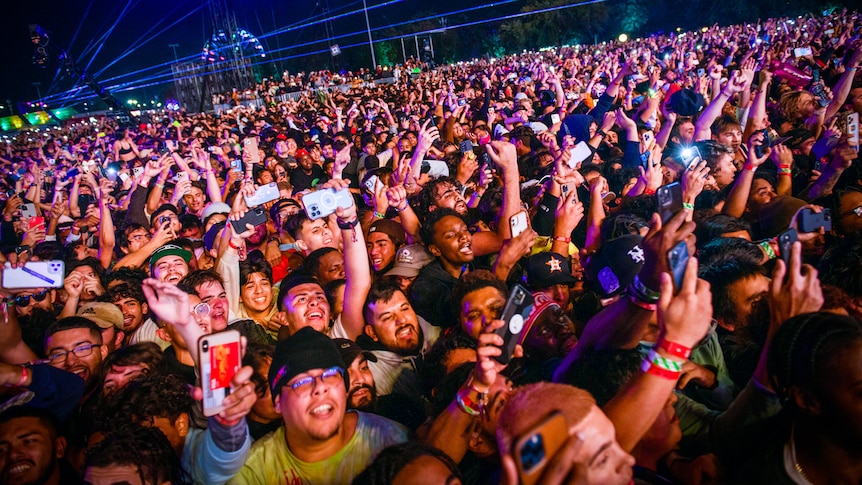 Scott went on Twitter to spread his condolences towards the victims and their families – the youngest victims being 9 and 14 years old.
"I'm absolutely devastated by what took place last night. My prayers go out to the families and all those impacted by what happened at Astroworld Festival. Houston PD has my total support as they continue to look into the tragic loss of life. I am committed to working together with the Houston community to heal and support the families in need. Thank you to Houston PD, Fire Department and NRG Park for their immediate response and support. Love You All," Scott said.
Travis Scott and famous rapper Drake are among those named in a $750 million lawsuit filed Tuesday by a Houston lawyer on behalf of 125 Astroworld victims, including the family of one man who died there at the festival. Axel Acosta, 21, was one of 10 concertgoers who died from injuries sustained during Scott's performance when the crowd surged toward the stage. In a statement to PEOPLE on Tuesday, a member of attorney Tony Buzbee's legal team said Acosta's death "was needless, and was the result of gross negligence."
"When Axel collapsed, he was trampled by those fighting to prevent themselves from being crushed," the lawsuit states. "As he lay there under a mass of humanity, dying, the music played and streamed on—for almost forty minutes."
Many companies have pulled business with Scott after the tragedy, including Epic Games' popular video game Fortnite, and popular shoe brand Nike.