by Cade Slaughter / October 5, 2021
On September 11, Gabrielle Petito, 22, was reported missing after not returning from a months-long road trip with her fiancé Brian Laundrie.
The FBI confirmed on September 21 that the remains found over the previous weekend were in fact those of Gabrielle "Gabby" Petito, the well-known Instagram personality and celebrity.
There are a variety of official statements and opinions on this ongoing investigation.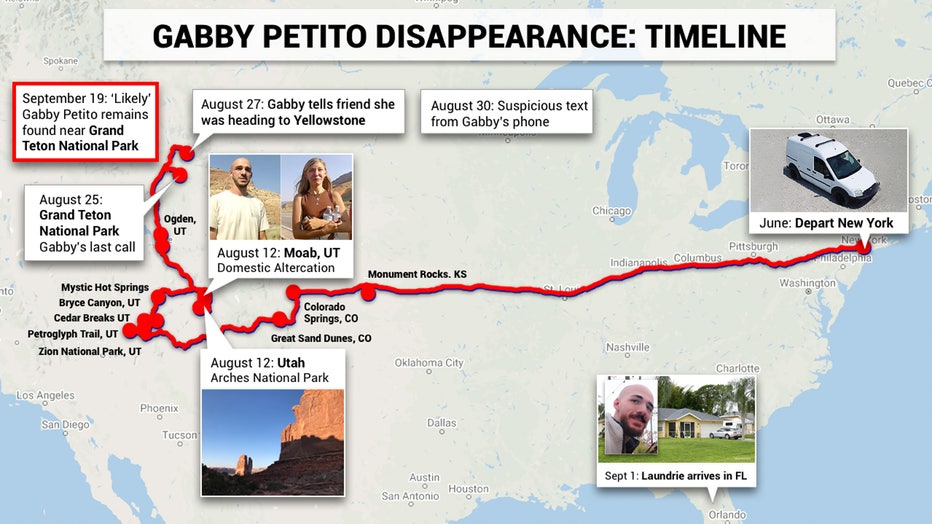 According to the agency's Denver field office. the Teton County coroner confirmed the identity of Gabby and stated that the manner of Gabby's death was in fact a homicide.
While it is extremely likely that it was a homicidal attack towards Petito as the FBI originally claimed, the FBI made a decision this Tuesday to hold the victim's remains due to the 'unusual' autopsy. Two weeks since Gabby Petito was revealed to have been the victim of a homicide, forensic pathologist Dr. Michael Baden stated specifically that the FBI's decision to withhold her remains from her family was "very unusual," as was the agency's decision not to release the cause of her death when the manner was announced.
So what could all of this mean in this case?
"What they're saying is, whatever they found, they've ruled out accidents, suicides, or natural deaths that could cause it," stated Dr. Michael Baden. It appears clear that this wasn't of Petito's own doing. However, it is rare that the FBI hasn't released anymore information. The FBI has not revealed the reason for their cautious approach in this case.
As the events unfold
On September 1, several months after their cross-country trip had began, Brian Laundrie returned to his and his parent's North Port home in the couple's van, without Petito. Gabrielle Petito was not reported missing until approximately 10 days later, on September 11, when her mother notified police in Suffolk County, New York. Authorities later seized the van from the Laundries' home.
September 15, the authorities described Laundrie as a "person of interest," stating he was the last person known to have been seen with Petito before she went missing.
Information currently known
Authorities alleged that Laundrie used an unidentified person's Capital One card and the personal identification number to charge and withdraw approximately $1,000 between August 30 and September 1, the exact timeframe in which Petito was missing. Neither investigators nor a spokesperson for Petito's family would confirm whether the card belonged to Petito.
The hunt for Brian Laundrie still continues. Certain eye witnesses have claimed to see Laundrie around Wyoming, Florida, and one person claimed the Appalachian Mountains. None of these potential sighting locations have been confirmed.